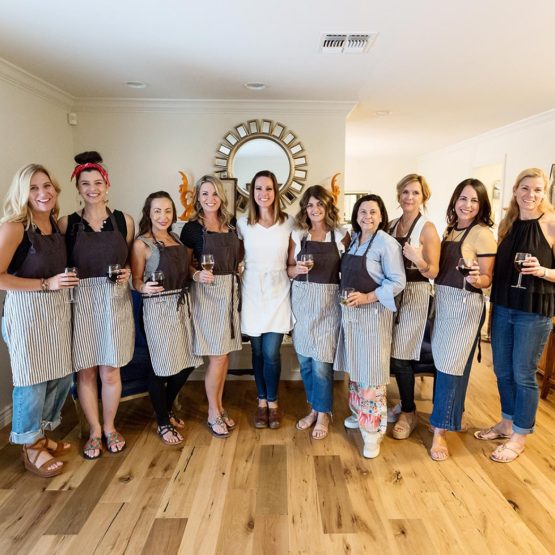 Whisked Away is the perfect place to have a party! Think bridal showers, girls night out (or even couples night out), cooking clubs, book clubs- the options are almost endless. The parties are participation-style classes so everyone gets to cook together. Call Whisked Away and you can choose from one of our menus or create* one of your own!
Are you tired of the bowling alley? Get your team into the Whisked Away kitchen. Everyone will have a blast learning a few new recipes while working together. As with the parties, you can choose your own menu and date.
Some companies that have been Whisked Away are Enterprise, State Farm, Starbucks, Progressive, Vanguard, Optum Health, Everest College, Wells Fargo, Intel, Allstate, Pet Smart, Squire Sanders, Tuft & Needle, Yelp, American Express, LifeLock and Blue Cross Blue Shield.
Private classes can be anywhere from 1 person to 8 people (we can do 10, but call for details). This is a perfect option for team builders, bachelorette parties, girls' night out, dinner clubs, etc! You can choose your own date and a menu from this list (you can also scroll down to see the menu list as well). 
The pricing is as follows:
There will be a 4 person minimum or $360 minimum charge.
1-4 people $360 (total)*
Add $45/person up to 8 people
Some menus may be an additional charge per person. Those will be marked.
These prices include the cost of groceries.*
Custom menus start at an additional $50. Final cost will depend on the complexity of the menu, ingredients and the time it takes to develop.
* Changes to preset menus may also result in an additional charge.